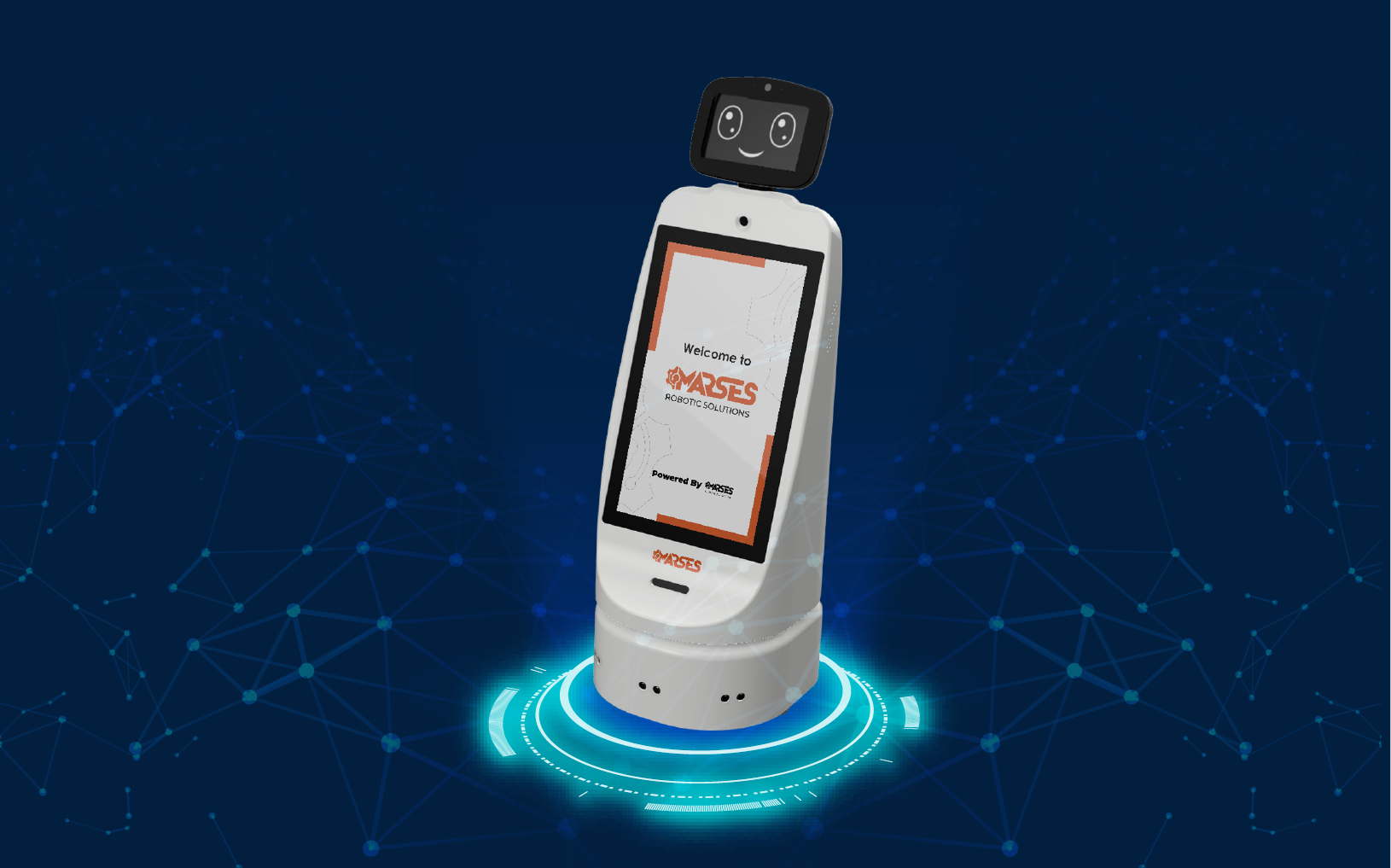 About Robot
Duet
Duet is a friendly interactive expressive mobile robot designed to work as a standalone promoter who can welcome the guests, guide them, conduct conversations, check in/out, print & scan documents, and provides information in an attractive way using its changeable facial expressions.
The Robot Duet
developed by MARSES Robotic Solutions to play many roles to be the best innovative marketing tool choice; it works in different environments such as (Hotels, Resorts, Banks, Exhibitions, Restaurants, Companies, Airports, Museums, Hospitals Receptions, etc.).
Get Quotation
Main Features of Duet:
DUET was created to communicate with people by using his Voice & Facial Expressions to communicate with people. Its main Touch Screen makes the robot interact more with people, enabling it to provide more information attractively.
Duet is characterized by its changeable facial expressions, which make it expressive enough to interact with people. Duet interacts emotionally with people according to their behaviors & orders. Thanks to its facial expressions & voice intonations, Duet creates an empathic relationship between guests.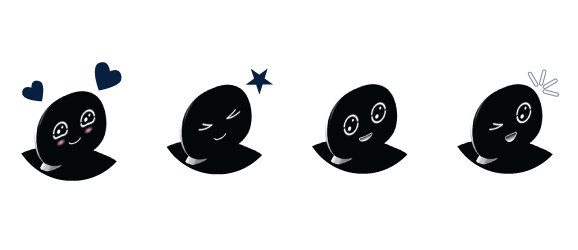 Having a displaying 27-inch touch screen makes it shows information in an interactive & innovative way. It shows various promo or informative videos to market your brand & show your ads through a mobile interactive Robot.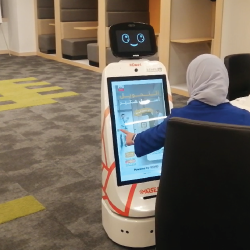 Thanks to its design, size, and humanoid features, everyone can easily accept and communicate with Duet besides its easy-to-use applications & Software
Duet autonomously navigates to find the most efficient path to its destinations. With real-time positioning, the robot adjusts the path when it encounters obstacles, not on the map.
The robot can collect data from your (Clients / Guests / Visitors) through its interactive touch screen, then store it to enable you to use it the way you want.
The robot is designed to operate among people and maneuvers safely & efficiently in even highly dynamic environments.
The built-in sensors ensure that the robot is slowed down when obstacles are detected in front of it.
Robot Solutions
Solutions:
DIGITAL GUIDING
DIGITAL BANKING ASSISTANCE
DIGITAL ADMINISTRATION
DIGITAL CINEMA BOOKING
VISITOR MANAGEMENT
Solutions:
E-NURSING
DIGITAL HOSPITAL ADMINISTRATION