About Solution
Packaging
Packaging solutions:
Optimizing Your Packaging Process: A Key Factor in Business Success
MARSES high speeds pick and place solutions that efficiently handle primary products, including our expertise in conveyors, sensors, and computer vision enables us to accurately and efficiently handle products, ensuring seamless packaging operations making us the perfect choice for primary packaging solutions.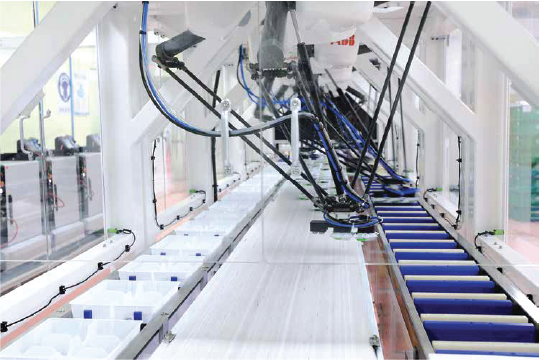 Streamline Your Packaging Process with MARSES Robotics
In addition to primary packaging, we offer secondary packaging solutions that involve collecting individually packaged products and grouping them with required SKUs into different boxes. MAESES solutions meet industry regulations, customer demands, and stakeholder expectations. Whether you are a small startup or a large enterprise, it is crucial to ensure that your packaging process is efficient, accurate, and reliable.
Common Features:
Flexible- easy product changeover.
Modules based design.
Integrated with existing production line.
Ckeckweigher. (Optional)
Vision inspection. (Optional)
Wide format range
Benefits:
Reliability
Designed for 24/7 production
Standardized and configurable modules
Ease of Use and High Availability
Good accessibility
Easy-to-clean design
Easy maintenance